My Soul Purpose is to be your bridge between Heaven and Earth
Being a bridge between Heaven and Earth is undeniably demonstrated through her work. As it speaks to the higher calling of your soul and is intended to assist you with the realignment of all that is in your divine plan. She is a divine gate-keeper and conduit upon which Source flows and she is able to immerse the entire body into higher ascension frequencies no matter where you are on the path of awakening. Whether just beginning the journey towards Self-Mastery and Self Actualization or reaching further into higher levels of your Soul, she assists you in making the quantum shifts needed. Unlocking and reigniting your Divine Blueprint to its more advanced evolved structure and capability.
To do this she speaks a LIGHT language. Emitting what is a – CHRISTED FEMININE frequencies directly from Divine Source. As she transmits these celestial coded sounds, they are able to penetrate into the entire multi-dimensional body system including the spiritual, physical, mental, etheric, and emotional bodies. They clear and release old programming, contracts, and memories that cause ascension limitations or setbacks in reaching higher purposes. This experience prepares and allows the most powerful transformations to take place awakening DNA and activating new programmed information contained within the cells of the advanced prototype HU/WO man and making it possible in utilizing the Body of LIGHT vehicle to further heighten more Spiritual Awakening!
HOW IMPORTANT ARE THESE STEPS AS THIS HAS NEVER BEEN POSSIBLE BEFORE NOW?
As we emerge from 26, 000 years of masculine rulership, being out of sync and harmony with the natural rhythm of the universe, we can now finally shift forward on the path with grace and ease leaving the past and all that is old behind. As an ascended collective all will be able to know self as a Soul aspect of God. Here to express and create all you desire. happiness, joy, and an abundant life as originally intended by divine design Now is the time to return and choose a way to achieve balance by embracing the Divine feminine energy that is with Dr. Edwige.
Again, where you are matters not on your journey of Ascension, we have something to help you expand into your Multi-Dimensional Self. From our single sessions 30 – Minute and 60 – Minute One-On-Ones, to our more intensive mentoring programs.
There are also tools to be used throughout and in support of your expansion processes including live monthly meditations, spiritual retreats, sacred oil anointing ceremonies, meditations MP3's, and webinar replays, jewelry, sacred sprays and body oils ALL available in our online website store. They are designed to raise your frequency and get you into the FLOW. Now is the time to immerse yourself in the possibility of total complete healing.
Dr. Edwige brings the children home along with Mother Earth who is shifting as well. The way is clear for all seekers through this precious gift of LOVE. it's available welcoming you to AWAKEN THE LIGHT WITHIN
THE CHOICE IS YOURS
AWAKEN your light within!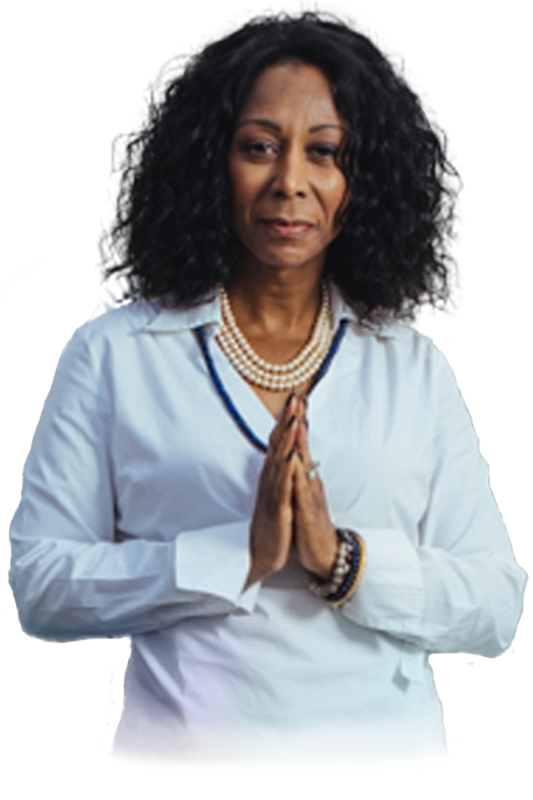 WEBINAR SERIES
It is time to shed the old you and move past your fear of losing yourself in the awakening. Surrender and allow yourself to expand and become all that the Divine has for you.
This webinar series will help you better navigate the Ascension process. Understand that " You're Not Crazy, You're Awakening"
Sign Up
Past Webinars
What People Are Saying About Dr. Edwige
Where to begin? I purchased Dr Edwige's special offer through the You Wealth Revolution and I can say, beyond a shadow of doubt it is the most transformational experience I have ever known. Immediately before my consultation with Dr Edwige, I had "progressed" to the Morphogenic Metamorphosis Meditation, after which, for the first time ever, I felt the energy moving through my body, "saw" differently through my eyes and "felt" as if I must be transparent even though that may not make "sense". One of the most incredible, affirming experiences I have ever had. As you said, Dr Edwige, "When you are ready "it" happens" and clearly I am ready to step forward. Many blessings to you and all who are drawn to you as I was. Namaste.
With love and gratitude Linda
WOW!!! There are no words to say THANK YOU to Rev. Dr. Edwige. I had a healing session with her and it was AMAZING. I could feel her energy and I felt that my body was vibrating at a higher level. Thank you.
-Siboney
Hi Dr. Edwige, Update! I was one of the callers you worked with during the 'Awakening Heart Network'. I'm the woman who had watched some creature go into my head. You cleared it out of me. I have not had the regular migraine attack now for 25 days! To say I am hopeful and elated is an understatement! Thank you so much!
-Cindy
Just dropping a line to say Thank You for working with me on Wednesday. The experience was eye-opening and profound. I AM much lighter in my body and move with definite joy and excitement. While I continue to consciously go through life's moments I feel that everything is just another slide in a divine movie. I have been opening my heart to family members who are going through their own stuff, bearing in mind that the story is not mine to direct. nces that are extremely painful.
-Collette
I continue to feel calm and centered as well as something I've not felt in over 65 years…whole! You have been blessed with an incredible gift and I thank you from the bottom of my heart for sharing your gift with me.
-Ellie
My dear new friend. I just wished to tell you how wonderful you are. I meet many who (in our line of work) who wish to change the world, not many are as sincere as they would like others to believe. Yet you sweetheart, you I can feel, you I can sense, you precious Edwige have a truly beautiful soul that doesn't run on ego, yet runs with simple truths. Inspire the world beautiful lady because you truly shine. Love and Blessings to you.
-Marleena